Sustainable development is our guiding principle at Ardtornish – development that considers the needs of future generations alongside those of our own. Our priorities are to promote social and economic development that is in harmony with the natural world.
We try to use our economic assets productively – hence our separate but complementary enterprises in tourism, energy generation, farming, forestry, sport, and property development. Ardtornish employs around twenty five people, and is a dynamic business investing heavily for the future. In 2011 and 2012, we built 2.2 megawatts of hydro-electricity generating capacity, and in 2015 0.8 megawatts more. We're building further hydro schemes in 2016 and 2017. We manage our woodlands and farm with environmental, social, and economic objectives in mind.
We keep a close eye on our environmental footprint, and like to think that with our deep peat soils, thousands of acres of woodlands, and low-carbon power and heat sources, we sequester (i.e. lock away) a large amount of atmospheric carbon.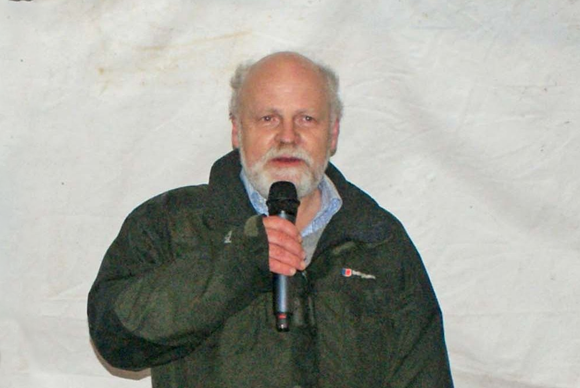 Angus Robertson, Hydro Expert
Angus Robertson started investigating new hydro opportunities in 1986. Our first scheme was built by a local firm, McGillivray Ritchie, in 1996. It had 700 kW output, and was decommissioned in 2012 to make way for the more efficient scheme.