For generations the same families have worked at Ardtornish, originally working the estate, its farms and gardens and looking after the owners and their family in the big house. Today, some of the same families still work here, helping to make Ardtornish Estate a wonderful place for you to enjoy a holiday on Scotland's west coast.
Many of our visitors and guests come time and time again to Ardtornish and they often comment that the staff at Ardtornish help to make their stay special.  Some guests have come to be close friends with the estate team after years of visiting their favourite cottage or apartment on the estate.  To help you know who's who, we thought we'd give you a little introduction to the "Faces of Ardtornish".
Over The Years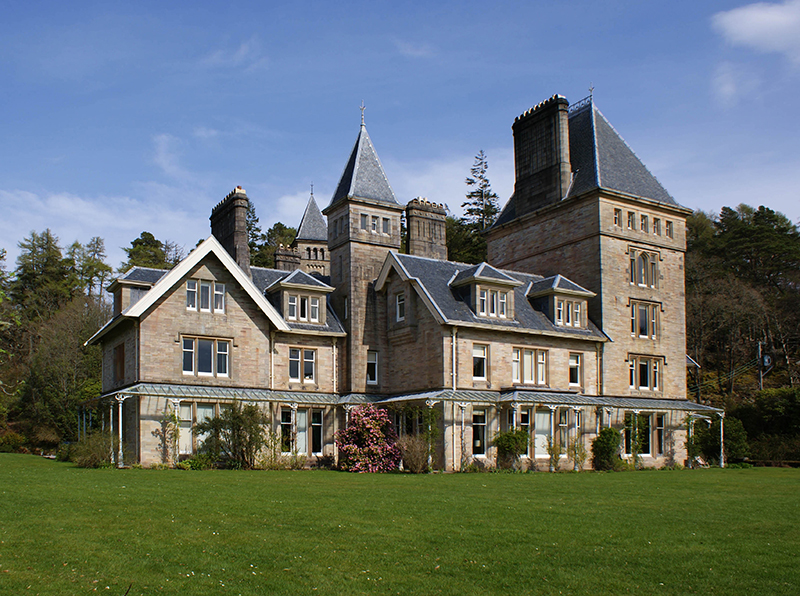 Kenny McLaughlin

Assistant Tourism Manager

Kenny now not only answers to Kat at home, but also at work! He is very much here to ensure that your holiday runs as smoothly as possible. If you're having any problems during your break then track him down and he'll get them sorted for you.

Danielle Shaw

Estate Trainee

Danielle is one of the newer members to the team. A local lass who has ambitions for a career in tourism. Working across all departments you may come across her in one of her many different guises.

James Laurie

Livestock Manager

James, as our livestock manager, is responsible for all aspects of animal husbandry from birth to sale. From beginning to end the animals welfare is paramount to ensure his team delivers the finest quality Beef and Lamb for resale in our gift shop.

Isobel Carmichael

Housekeeper

Isobel's family are local and she has grown up right here on Ardtornish Estate. After a short sojourn further afield, she's back where she belongs and making sure our cottages and apartments are lovely and cosy for our guests.

Richard Van De Peer

Kitchen Gardener

Richard started working with Ardtornish just 2 years ago and he was tasked with bringing our Kitchen Garden back to life, a task that he has been more than successful in. You'll see him from time to time around the grounds, he's normally the muddy one.

Angus Robertson

Hydro Manager

Angus is responsible for Ardtornish Estate's Energy division and in particular for construction and operation of the significant hydro schemes which the estate has been developing since 1996.

Alan Kennedy

General Manager

A busy role with many facets which includes the management of forestry strategy, long let property portfolio and the management of farm and works department teams.

Tony McInnes

CEO

Tony is Ardtornish's CEO and he's the business brain of the Estate. Here to make sure we maximize our resources in the most ecologically friendly way, he may look very official but he's a softy at heart.

Kathryn McLaughlin

Tourism Manager

Kat is the woman that makes things happen at Ardtornish. She's responsible for everything related to the customer experience and it's her passion for great service that helps make us special.

Simon Boult

Gamekeeper

Simon is responsible for the welfare and management of the red deer on the estate and, the salmon and sea-trout fishing on the estate's rivers and lochs.

Faith Raven

Owner

Mrs Raven is a regular face in and around Ardtornish House and Gardens. She inherited Ardtornish from her parents and is passionate about the estate. Her vision and family legacy has seen the gardens and estate continue to blossom.