The Highlands of Scotland are famous for hospitality. Ard Daraich is no exception and as an old-fashioned highland home, we welcome our guests as friends. The house is painted in soft colours and decorated with family portraits and furniture. Some rooms are lined in painted wood, a highland tradition, and the bath is free standing. Visitors comment on the friendly unspoilt atmosphere and with our local knowledge, we hope to help you find enjoyable things to do and see.
Were you brought up cooking from the fat pink book that sat on both of our mothers kitchen shelves? If you too were taught to cook from the cookery bible of the 50's and 60's you will remember the name of Constance Spry. She, who designed the flowers at the Queens Coronation and invented that ubiquitous dish, Coronation Chicken!
Ard Daraich was the house and home of Constance Spry and was bought by Norries parents, David and Edith Maclaren in 1969.
As the latest development at Ard Daraich, we are now offering self-catering in the main house with full use of the garden.
The original 1909 croft cottage was extended in 1929. The larger, more formal rooms are now offered as our second self catering option. Built loosely in the Rennie MacIntosh style as a gentrification of the original Edwardian cottage, these rooms still have many of the 1930s features including original fireplaces and Crittall windows. Ard Daraich Garden House now offers stylish, upmarket, comfortable accommodation for five.
With a separate gate and path leading through the garden, the glazed front door gives lovely views of the planting beyond which is especially colourful in the Spring and Autumn. There is a large drawing room on the right with hearth and wood burner, comfortable seating, antique furniture family portraits and a television. To the left is a kitchen and dining room. Up stairs, through selves full of books, are two large bedrooms, both king size, one with huge Tudor four poster bed from Kenilworth Castle (given to Norrie's mother as a twenty first birthday present) the other, the Italian room, decorated with a fine painting of Umbrian landscape, Italian furnishings and stunning views of the garden. The bathroom has wood lined walls and the original free standing bath, the perfect length for relaxing and looking at the garden in peace.
In addition to the details above, here is some more information to make sure you have an enjoyable stay.
If you would like to order eggs, jam, chutney or marmalade for your stay, please let us know, we make them all here at Ard Daraich
We also have access to locally grown Venison, Lamb and Beef which can be ordered in advance. The cuts will vary depending on availability.
Many of our guests leave a few groceries in the cupboard when they depart.
We are very happy to defrost some meat so with a few vegetables and something for your first breakfast you can shop after arrival if you don't have time on your journey. Herbs are almost always available in the poly-tunnel.
Arrival is from 3.30pm.
Departure is by 10.30am.
The Ferry runs every half an hour and so the waiting time is short.
From the other side, the sailings are quarter to and quarter past the hour and the crossing is five minutes.
The last ferry is at 21.30 but we strongly recommended catching the 21.10.
For dog owners, we ask that you stick to a few house rules.
No sitting on the furniture, sofas and bed.
Not left unattended at any time
Active pooper scooping in the Studio Garden and kept on leads at all times in the vicinity of the main house and garden as we have four cats and free range hens who often sit on your doorstep!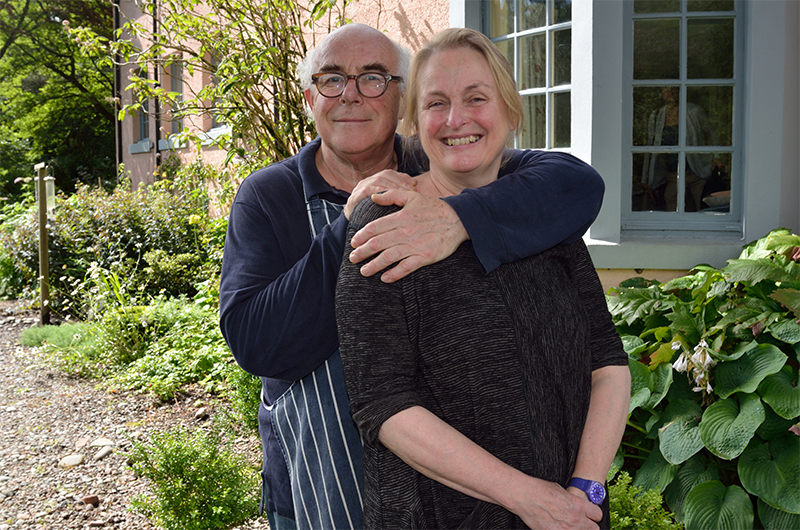 Anna & Norrie Maclaren, Owners
Artist and Gardener, Anna Raven and her husband Norrie Maclaren have lived at Ard Daraich for over 15 years. Norrie took over the Hill Garden and Shrub Nursery in 1999 from his parents who bought Ard Daraich in 1969. Once the holiday home of Constance Spry, The Maclarens, both father and sons, developed a garden that is now of special interest. On her arrival, Anna converted the potting shed into a self catering cottage within the garden making it an ideal retreat for garden lovers. The main house offers a self-catering option for 5 and Anna paints in her Studio whilst Norrie had a career in photography, film and television. The house is full of art and personal memorabilia and The Maclarens welcome everyone as friends. In the spirit of Highland hospitality!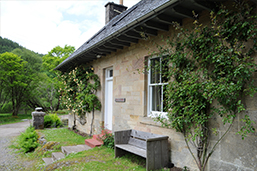 Great Activities
Start planning your Ardtornish adventure & discover all the activities on your doorstep.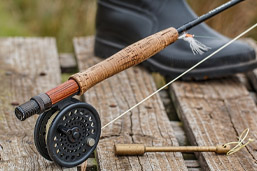 What's On
Find out what's happening in Morvern and further afield.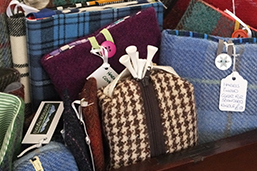 Ardtornish Shop
Browse & buy in our online shop of Ardtornish goodies.